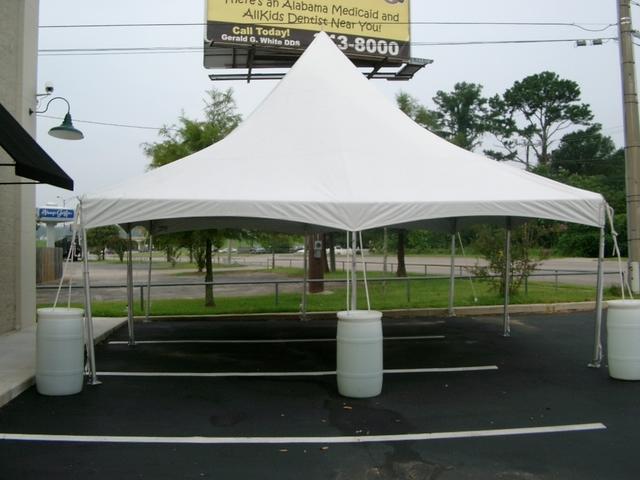 20'X20' Frame Tent
This tent can be installed on pavement or grass.
Please do not forget to add 4 tent weights if this tent is being installed on pavement. No tents weights needed if tent is set up on grass.
4 - 60" round tables or 4 - 72" round tables or 6 - 6' long tables or 6 - 8' long tables fit under this tent.
8 chairs fit around a 60" table.
8 chairs fit around a 6' long table (including a chair on each end)
10 chairs fit around an 8' long table (including a chair on each end)

Please note: Tent set up will be automatically added to all frame tents at checkout. (Delivery must be selected for this tent)