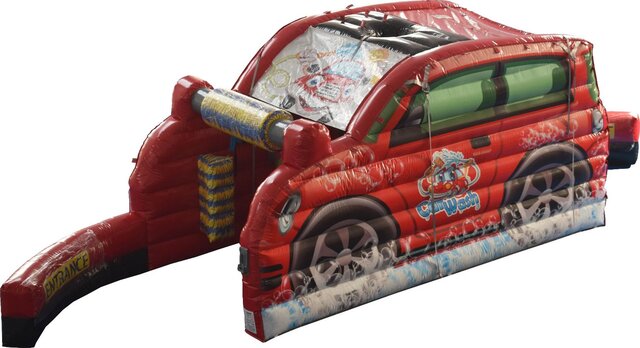 Inflatable Bubble Car Wash
This inflatable attached to water hose providing a cooling mist and air jets. Players enter one side and scrub, wash, and play their way to the other side. The graphics both inside and out make you think you're in a real car wash. The foam machine attaches to a top vent and pours over the players during play time.
Foam machine and an hour of foam is included. Additional foam can be ordered for more fun.
30'L x 8'W x 9'H